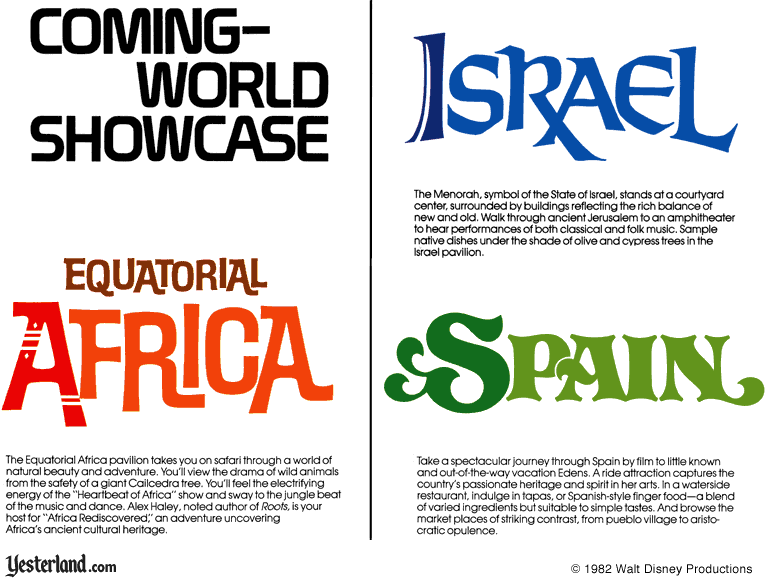 | | | |
| --- | --- | --- |
| Overview: World showcase had grand plans and ambitions. There were 21 sites plotted for World Showcase when the original idea was pitched. But, we only got 9 on opening day. Many other countries were oh-so-close to being built, but alas it didn't happen. This is the story about some of the proposed countries. | | |
Notes:
Its still a remarkable thing that Disney was able to create a permanent worlds fair, that at the time was unprecedented and made the world a little smaller. But we can only speculate about what might have been had they managed to get even more countries to commit.
Thanks to Yesterland.com for both photos in this post.